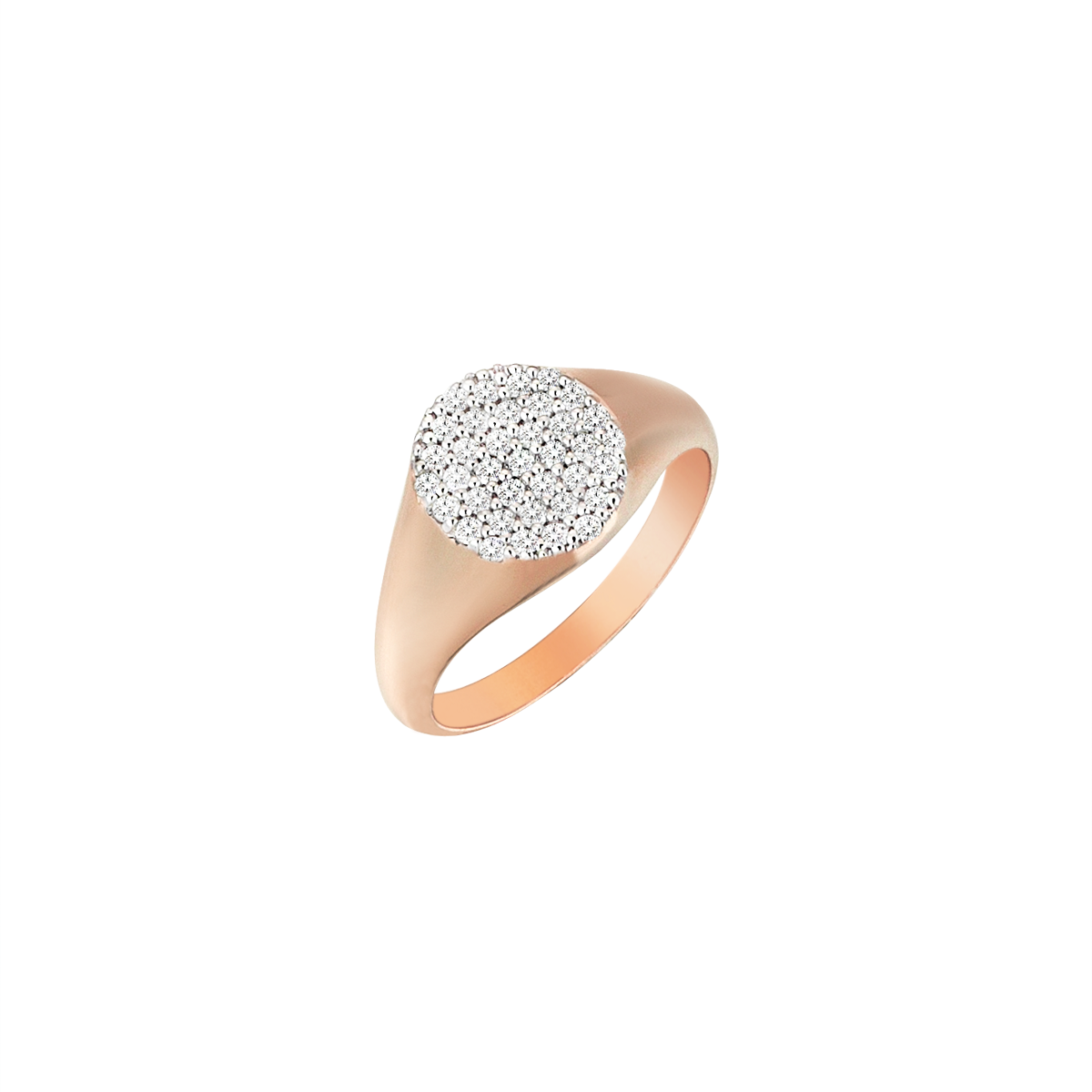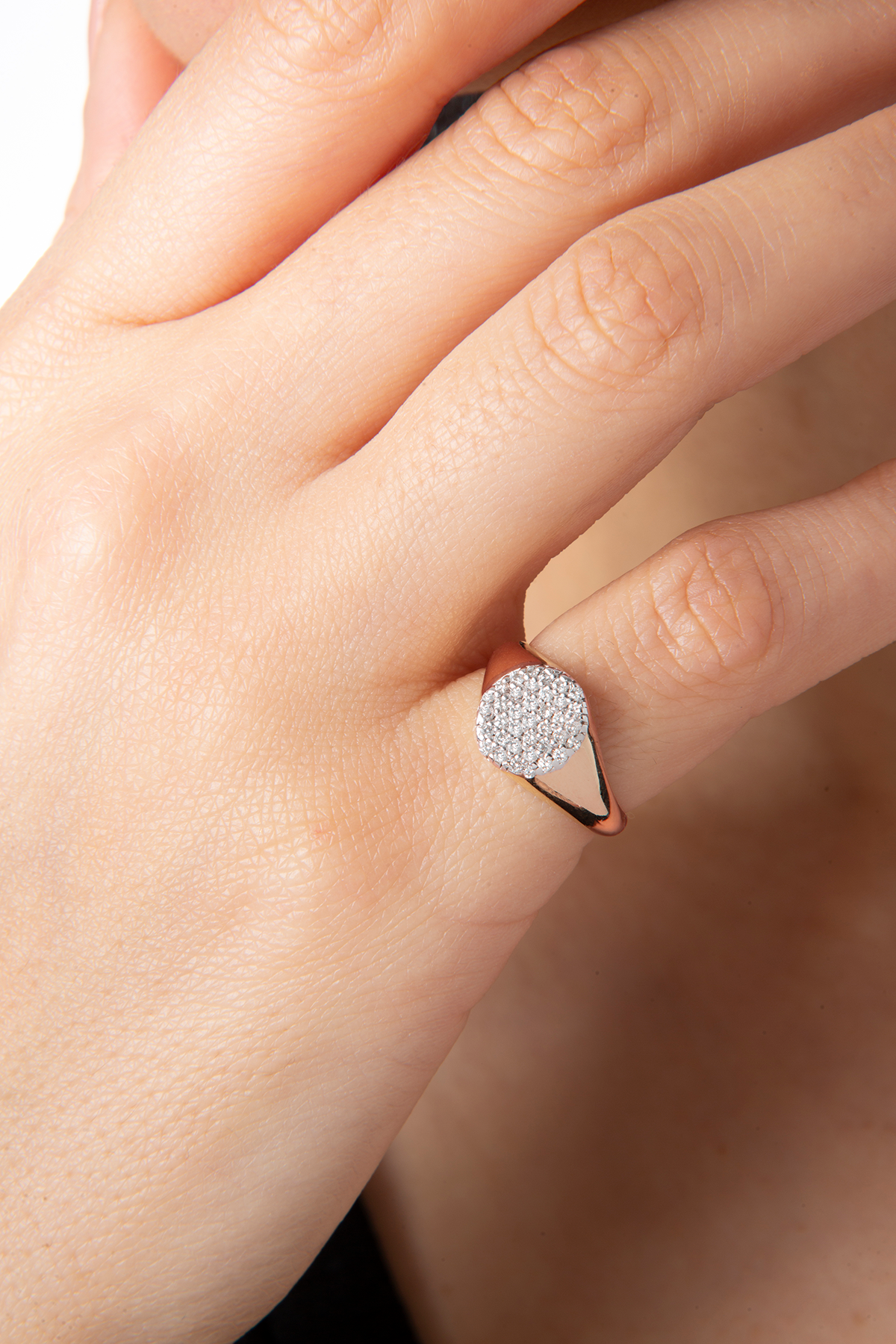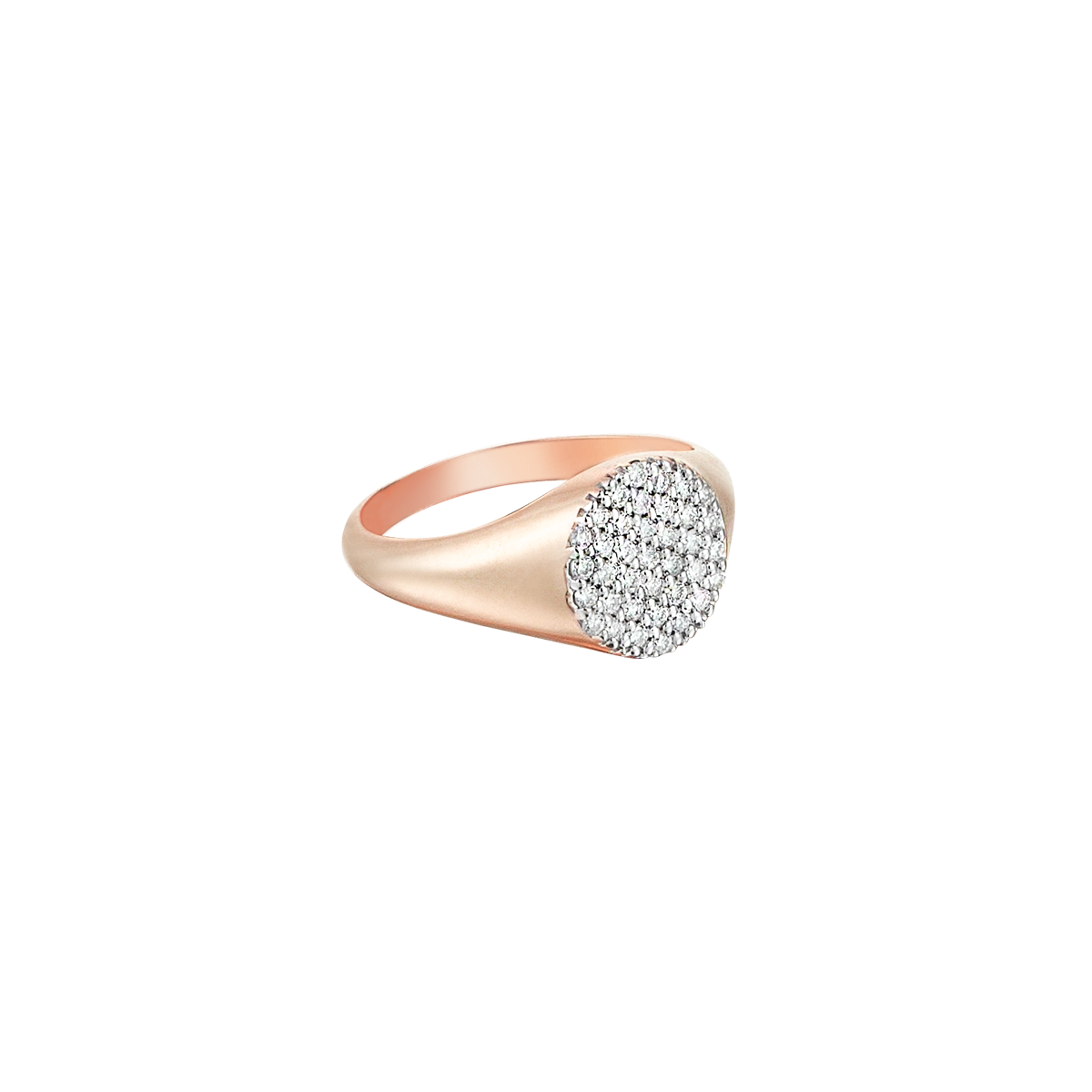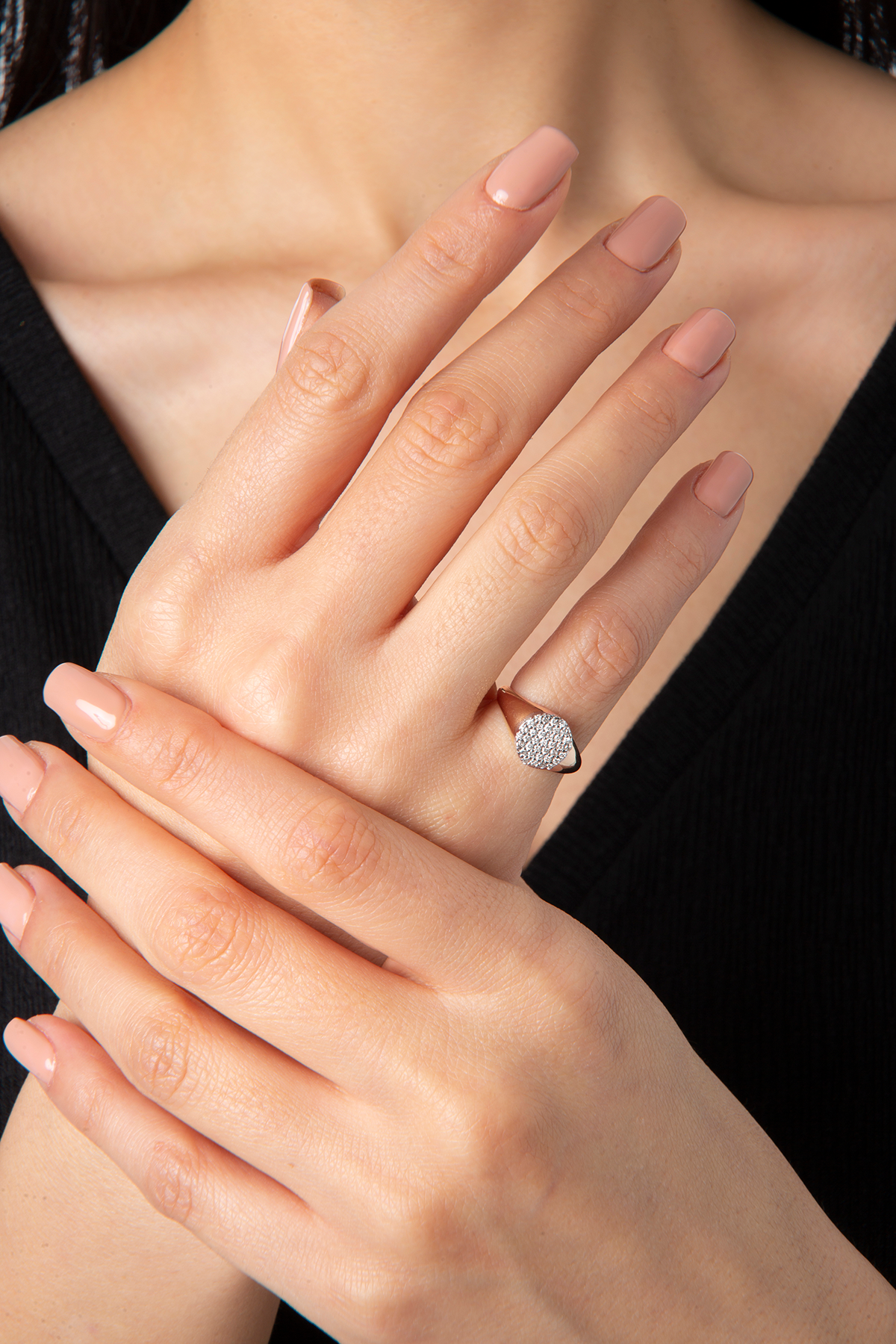 Pave Circular Ring in Rose Gold
---
All designs are 14K Gold and can be made with the gold color of your choice. Diamonds are used in this product.
White Gold and Black Gold orders are considered custom and are not returnable/changeable.
Earrings are sold as singles
---
Free shipping on orders over $250
Pave Circular Ring in Rose Gold
Care Instructions
How do I use the polishing cloth?
Gently rub the surface of your piece with the polishing cloth. Never wash the polishing cloth as it will lose its effectiveness, and keep out of reach of children!
Do you have a warranty?
Yes! For 3 years from the date of purchase, we'll take care of your product if any damage to the material occurs. Simply contact us and we'll send you a replacement.

Please note: This warranty does not cover lost items, scratches that come with normal wear and tear, improper use or storage of your product, and any modification to your product done by a third party.
How do I take care of my jewelry?
14K Gold
Scrub lightly with a fresh toothbrush and warm water. You can also buff your pieces using the cloth included in your order.
Do you create custom pieces?
We're not able to build custom pieces at this time.
Shipping & Returns
International Shipping
We are happy to announce we officially ship internationally! All orders are dispatched from our TR warehouse within 5 - 7 business days.
Order Tracking
Tracking numbers are automatically sent as soon as your order is packed. Please check your junk folder if you do not receive one 72hrs after placing your order.
Get in Touch
If you have any questions about your order, please contact us. Our customer service is available Monday through Friday from 8am until 5pm est.
About Us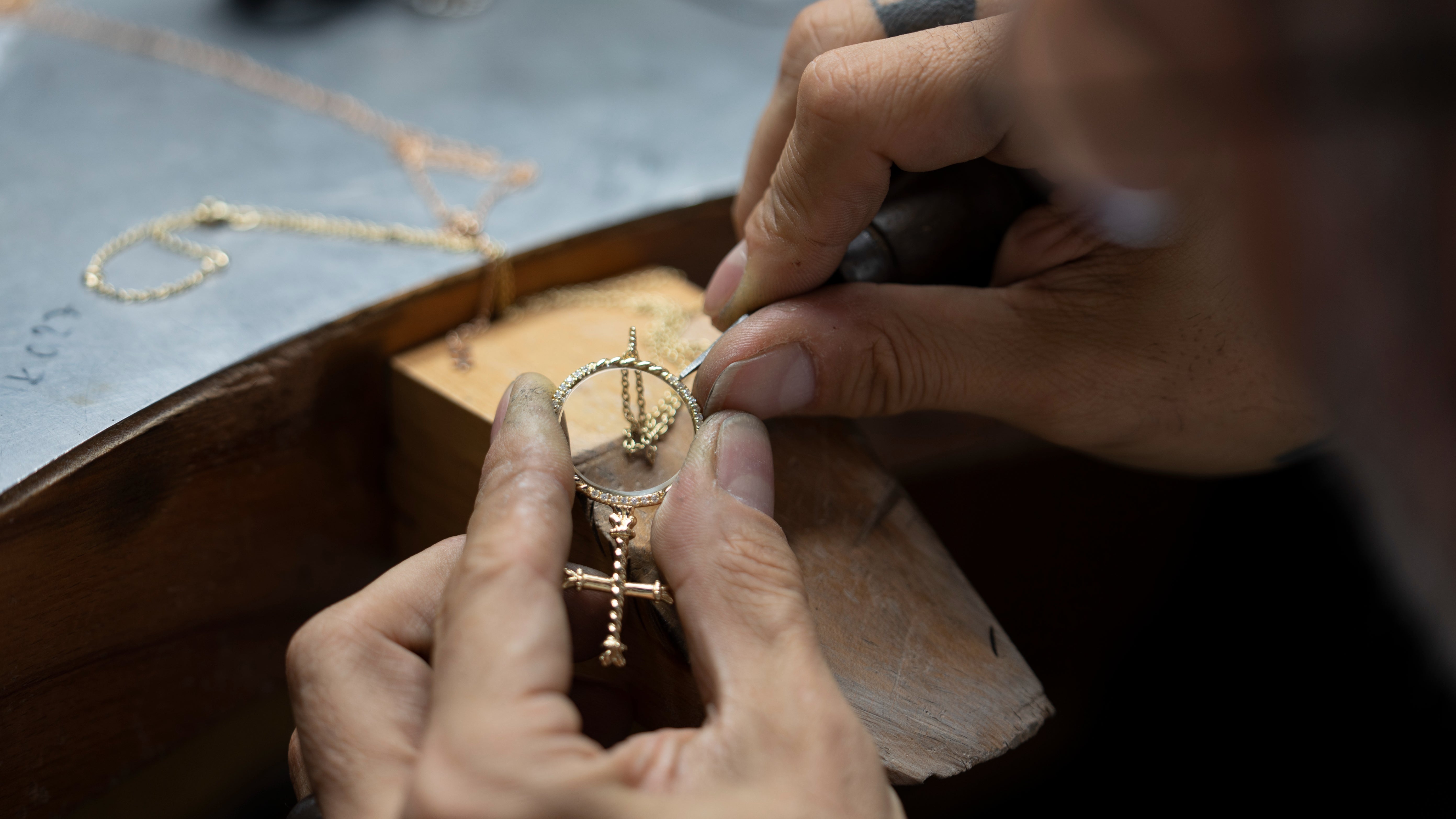 About Us
Herstory, a luxury jewellery designer brand, was founded in 2013 and inspired by an American Feminist Perspective "Herstory" which first appeared in 1960s, emphasizing the role of women.
The word "her story" was invented because certain people with feminist predilections thought
the word "history" mean, literally, "his" "story", as if to mean the story belongs to him, male possessive pronoun.
The jewelry is designed with a constant concern for quality and creativity, to represent
the modern women, with the most precious materials such as gold and diamonds.
Her Story reveals modern jewelry collections, which offers a casual elegance in a
masculine-feminine style, while reconciling modern comfort and traditional luxury.
Pieces to Keep Forever
Thoughtfully designed jewelry to wear everyday